We Happy Few's New Expansion is Out - and it's Gay AF
The expansion, Roger and James in THEY CAME FROM BELOW, has been released today.
---
We Happy Few was released last year, to mixed reviews - mostly relating to a number of bugs in the initial version of the game. It's a survival game set in an alternative history where Britain capitulated during the Second World War. While there were indeed a number of problems with the initial version of the game, we appreciated it for its excellent flavour and the effective characterisation of the inhabitants of the town of Wellington Wells.




In particular, the characters of James and Roger stood out. The two were found midway through the game as the assistants to the eccentric Doctor Faraday. As visible LGBT characters - already a positive sign, in a game set in the past - they had a clear storyline and were not really bashful about their relationship.

We are therefore pleased to see that the new expansion features them as the lead characters! You will play as Roger, and be assisted by your boyfriend James, in order to find the missing professor. The expansion has been released today - you can see the launch trailer above, replete with laser guns, portals and, of course, our dynamic duo!

Expect a review of the expansion in the coming days. Hopefully it lives up to our expectations - both in terms of gameplay and in LGBT visibility.
---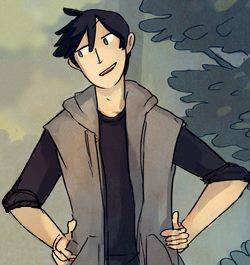 Alex is the technical lead at Rainbo. You can contact him directly on Twitter or by email at alex@rainbo.co.uk.