Four Looks that RuPaul Banned from Drag Race
From Princess Diana to Anne Frank, here are some of the looks and acts you weren't allowed to see on the runway - for one reason or another.
---
Drag Queens have always sat right on the line between being witty social commentators and being tacky or straight up offensive in the name of enter-taint-ment. With All Stars 4 all wrapped up, let's take a look back at some of the styles Ru (or, at least, the production team) didn't want you to see.
Willam Belli's Princess Diana
The first episode's main challenge for Season 4 was to create a "Post-apocalyptic Couture" outfit looted from zombie drag queens. Yeah, the early seasons of drag race were amazingly weird and I love them.
Willam Belli's original plan for the runway was a "zombie Princess Diana", but he was told that he wasn't allowed to bring it. Thankfully, we get to see what he has originally planned for the runway in his book "Suck Less: Where There's a Willam, There's a Way" which you should totally get.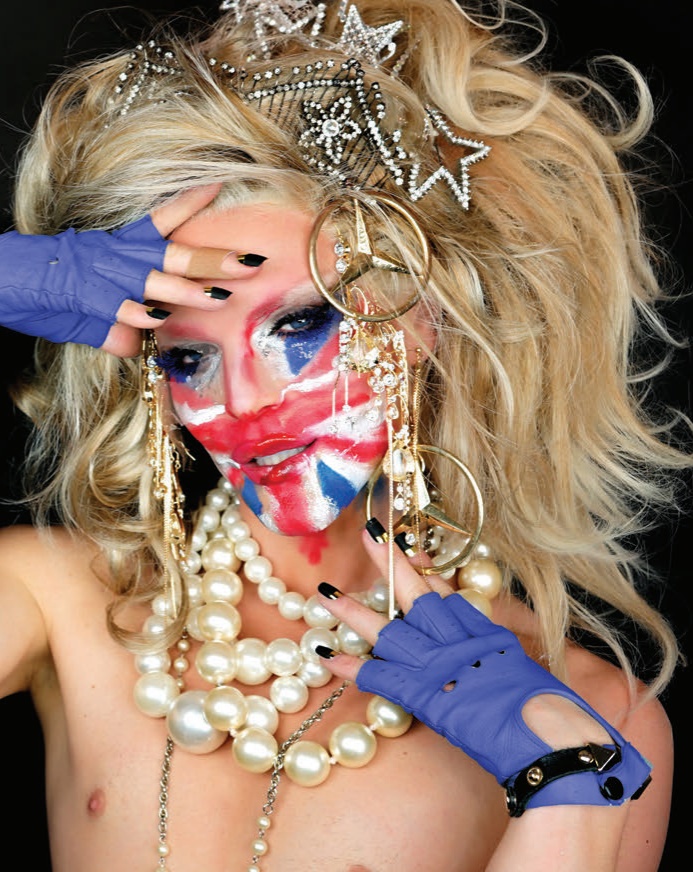 ---
Asia's Whitney Huston
For Season 10's snatch game, Asia O'Hara originally planned on doing the late Whitney Houston, however both RuPaul and Bianca Del Rio talked her down from it when she was told she couldn't make any references to drugs since it would be in poor taste.
Unfortunately for Asia, she decided on doing a "duo snatch game" with The Vixen as Beyoncé And Blue Ivy instead, which landed them both in the bottom.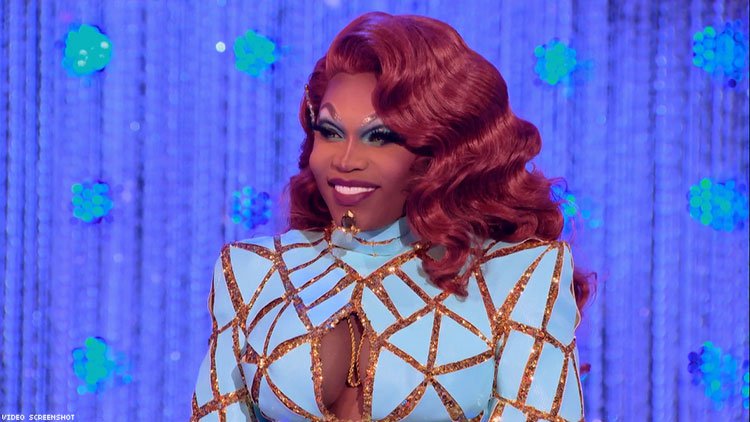 ---
Manila's Maxi Pad
Manila Luzon's original Curves & Swerves Runway look was supposed to be celebration of a perfectly normal human experience - periods. However, Ru said the dress was in "bad taste" and she was told to wear her back-up outfit.
Menstruation has long been a taboo subject in Western culture, and this could have been a great way to turn a natural human function into a more normalized experience. Not least for the gay male audience that RPDR attracts, who may not be fully aware of what women go through.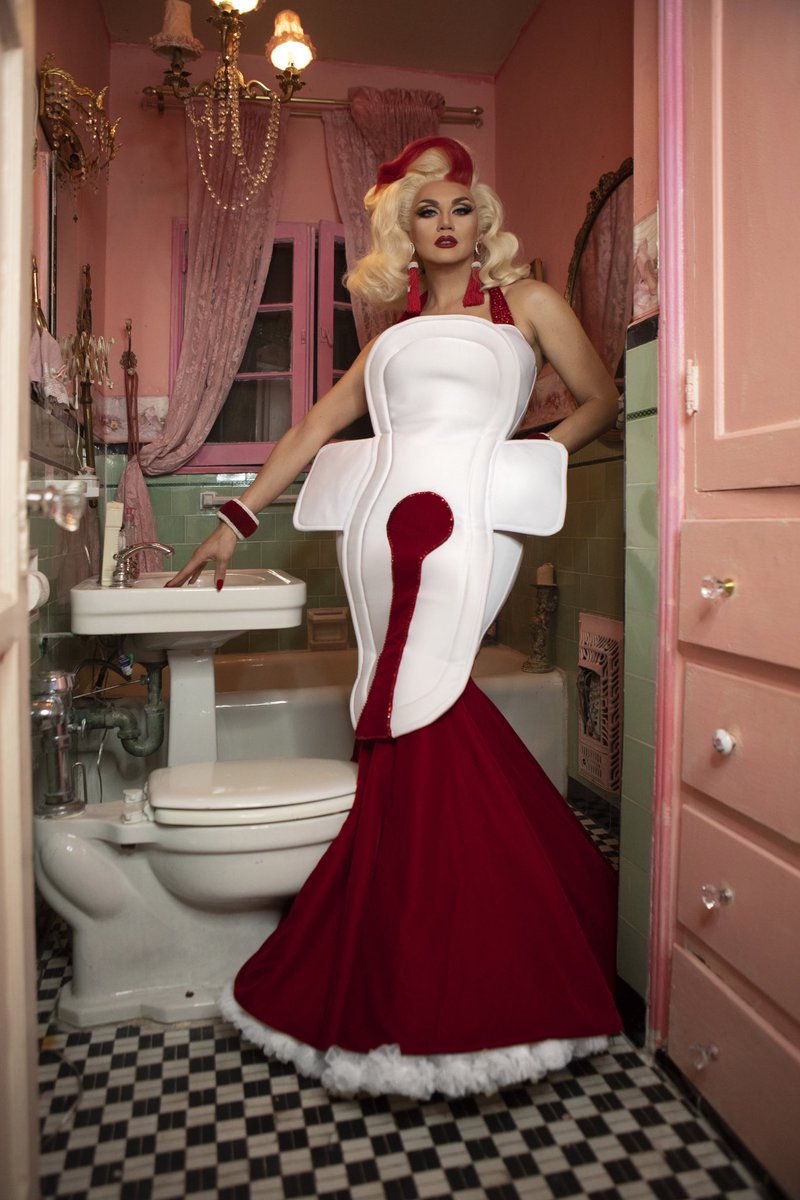 ---
Trixie Mattel's Anne Frank
Trixie Mattel didn't make it to Snatch Game in her season. However if she had managed to get there, then this is a snatch game Trixie had already been told she wasn't allowed to bring to the studio. While Trixie later uploaded her Anne Frank outfit onto Youtube, you can see why Ru wouldn't allow it on the show in spite of its brilliance.
Maybe Trixie should have tried again with Anne Frank for her All Stars 3 snatch game? It might have gone down better than her RuPaul...
---
This concludes our look into some of the most amazing banned looks from RuPaul's drag race. What's your favourite? Tweet us @RainboPress and let us know!
Note: This article has been updated in response to feedback from the r/RuPaulsDragRace subreddit, among other sources.
---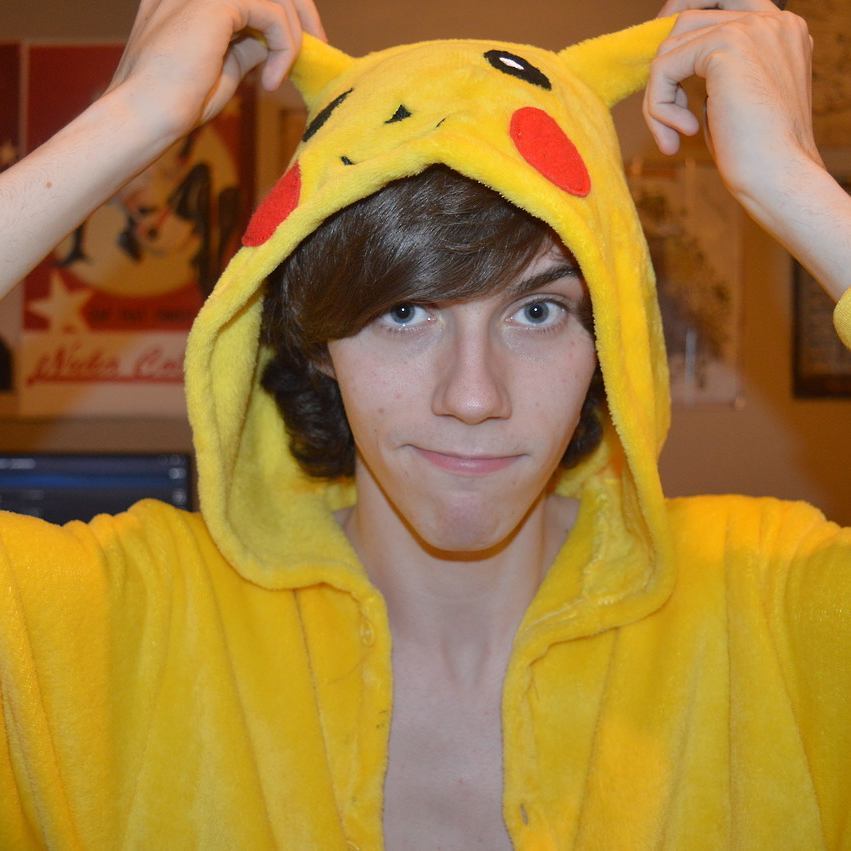 Jack Dixon is a gamer, cinephile, and more than likely he's the guy who's ignoring you on Grindr. Tweet him @Jackaphobia. Support his writing on Patreon!