RuPaul's Drag Race Runway Critique: S10E02
If this was our queens' best drag, then we can't wait for Season 11.
---
Two weeks down. I have to say, this was generally a pretty bad week as far as the runway was concerned. The PharmaRusical was fun, but a little... odd. And it seems to have taken up too much of the week, meaning the runway was more of an afterthought.
But that won't stop us breaking out the reading glasses! After last week's elimination only 13 queens remain. This week's challenge was "Your Best Drag", and oh what a challenge it was.
Aquaria
I just didn't feel this look, you know? The double nose rings, the green boa, and green turning signals on her hair didn't really suit each other. Aquaria also committed the cardinal sin of drag, and that's showing a bare, unpadded chest. When I see you're not padded, along with your boy-nipples, it ruins the illusion of "womanhood". It's a big improvement over her Drag on a Dime runway, but anything would have been. Hoping for better.
Asia O'Hara
Loved this look! Feels like classic Peppermint but with a glamazon twist. Pink is definitely her colour! The way the dress swayed as she walked the runway was hypnotic. The only thing I didn't toot on this look was her earrings - something smaller and more subtle might have suited it a little more.
Blair St. Clair
Blair's makeup wasn't as good as last week. It looked quite harsh, especially around the eyes. I did enjoy how the dress draped down from her arms - reminded me a little of the Dripping in Jewels look served by Ben de la Creme during All Stars 3.
Dusty Ray Bottoms
Serving Beetlejuice realness and I'm living for it. Her makeup is far more impressive when she doesn't have dots dotted around her face - she actually has a very pretty face when it's not covered up. Hints of Thorgy Thor.
Eureka O'Hara
Best Drag, Eureka? Really? Everything about this look is awful. The colours, the earrings... and can anyone else see the rough edges on the patches? The dress wasn't complementing her shape, but really nothing about this look was complementary for Eureka.
Kalorie Karbdashian-Williams
Re-read what I wrote for Eureka and its the same how I feel about Kalorie's look. The one part of this outfit that really confuses me is her diamond gloves - they were very bulky and distracting. But without them we would have been left with yet another sparkly body suit.
Kameron Michaels
This is what I call best drag. It's a complete look. Butterflies in the hair and on the dress, and the hair colour matched everything else. Great execution.
Mayhem Miller
Considering how good Mayhem's look was last week, this was a big let down. She looked like she was wrapped in the world's tackiest wallpaper. The way the dress reflects the light is unpleasant to look at.
Miz Cracker
That hair is everything I want from drag queens. It's out there, quirky but still high fashion. The way the dress moved around her waist as she walks made her look like a beautiful chandelier. Serving some serious wall-sconce realness.
Monet X Change
A load of jumpsuits on the runway tonight, and this was... not the worst, but it's hard to love it either. She looked like a Christmas bauble. Her hair was the biggest crime though - flat and unflattering.
Monique Heart
Cookie Monster! I really enjoyed this dress, it was fun and camp. Again though, how is this your best drag? You can do better, Monique. The dress transformation was cool as hell but it didn't really make much sense.
The Vixen
She came down the runway looks like a firey lotus flower. A flattering and exciting silhouette which really oozes womana. Considering her pool noodle look from last week was pretty awful this is a massive step up.
Yuhua Hamasaki
Blue. Furry. Mess. Really hated this look from Yuhua, it was such a dull and forgettable look I can't even think of anything at all to say about it, let alone anything nice. No wonder she was hiding under that blue shawl most of the time. Check out those heels, though!
Our Verdict
Condragulations Miz Cracker - this week we saw some seriously good drag from you - but more than that, it actually said, "This is who I am". It might have been a week of misses, but you hit it out of the park.
Thanks for bringing us the best drag on the runway. It's a toot from us!
---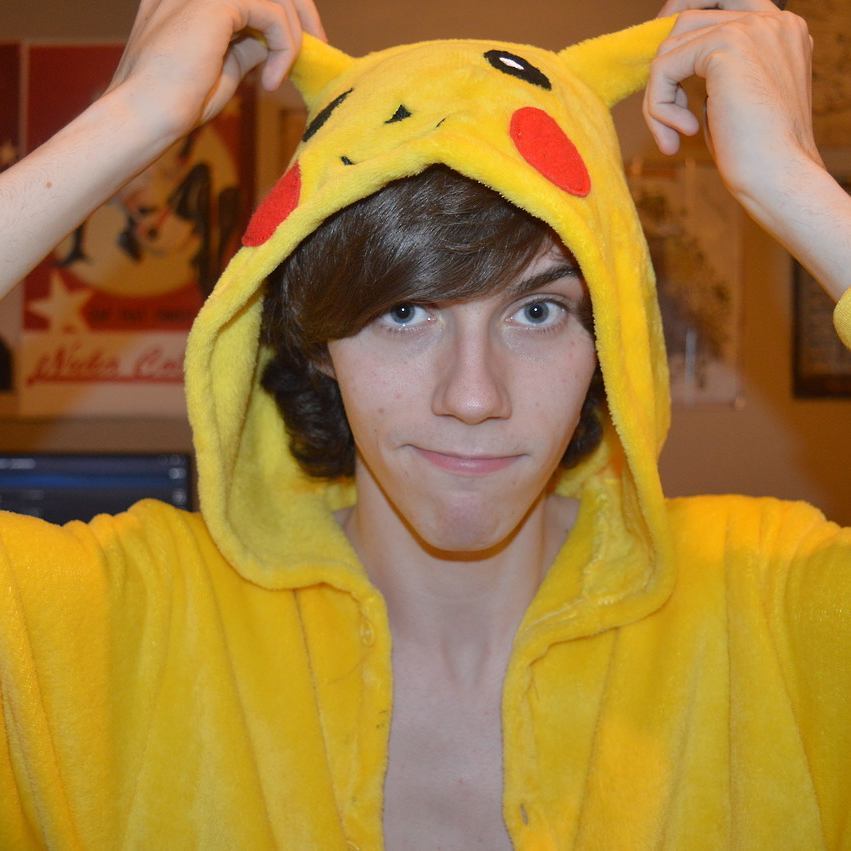 Jack Dixon is a gamer, cinephile, and more than likely he's the guy who's ignoring you on Grindr. Tweet him @Jackaphobia. Support his writing on Patreon!